Water Damage Restoration in Southern Houston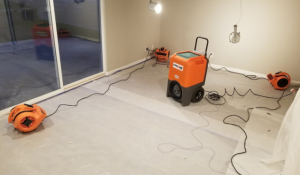 Flooding or water damage due to any reason can be both sudden and disastrous. It can wreak havoc on your property and lead to costly damages if you don't act fast. When searching for a service provider for water damage restoration in Southern Houston, contact us. You can count on us at 911 Restoration of Southern Houston for immediate relief.  
We have a team of highly-skilled and IICRC-Certified technicians who come to your rescue within or less than 45 minutes. Our crew is well-equipped with all the latest and industrial-grade tools and equipment needed for quick water extraction and deep cleaning services. Rest assured, we make the entire clean-up and restoration process after a water damage situation simple, seamless and stress-free.
Our Compassionate Techs Assist You at Every Step
At 911 Restoration of Southern Houston, we work with every client with care, empathy, and compassion. We try our best to restore your property to its pre-damaged state as quickly as possible. We understand that a water damage situation can be mentally and physically traumatic. Therefore, we take care of your worries by providing you with step-by-step assistance, giving you the peace of mind that your property restoration project is in qualified hands.
We strive to give you a fresh start. Once we arrive at your property, we start with a comprehensive visual inspection. This inspection is performed for free. Once the inspection is complete, we use the findings to create a customized action plan for property restoration.
We often start with water damage mitigation to curtail further costly damages. We pack out your essential items like electronics and other valuables, ensuring that the water inside your property doesn't cause more damage. 
Next, we focus on deep cleaning your property-removing water from every nook and corner. After that, other crucial steps include dehumidification, sanitization, mold remediation, and repairs. We perform all types of repairs (cosmetic, structural, major, or minor). Additionally, we'll work on your project with unwavering dedication and focus so that your property looks as good as before in the shortest time. We tackle every type of water damage situation, including:
Roof repair

Water removal

Sewage extraction

Leak detection and more
We Work With You Like Family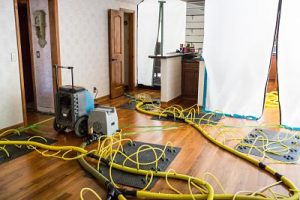 As your trusted partners, we know that emergency water damage repairs and restoration work can often be financially burdensome. The huge out-of-pocket expense may even stop you from acting right away. Keeping all these challenges in consideration, we strive to assist you with lowering this financial burden by providing quality assistance with insurance claim filing and paperwork.
Our team is ready to answer all your questions, assist you with documentation and paperwork, inventory, loss itemization, and navigate the best possible options for a quick and cost-effective recovery process. Moreover, we are ready to work with all insurance companies. After all, at 911 Restoration of Southern Houston, we stand by your side like family.
So, if you're looking for specialized water mold and fire restoration services, contact us. We are here to help. We offer the best water damage restoration services with complete customer satisfaction and transparency.