911 Restoration of Southern Houston
Damage Restoration in Southern Houston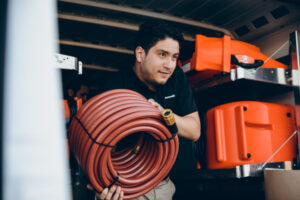 911 Restoration of Southern Houston is the perfect solution for restoration services within the Southern Houston region. Our expert repairmen offer cleanup and restoration after natural disasters, fire damage and water damage. 
Our sustainable solutions are devised based on each restoration job. We have 25 years of experience in the industry and our repairmen are certified by IICRC to have the required licenses in the industry. Our professionals are always present to respond to emergencies and disasters in the region. You can get in touch with our contractors immediately after a fire or a water damage emergency. 
We assess the kind of damage first before giving you a detailed quote and deadline on when the job will be completed.
Water Damage Restoration in Southern Houston 
We provide water damage to residents in Southern Houston. 911 Restoration of Houston understands the predicament of water damage and the immediate nature of the response required to react to it. The ultimate objective is to make sure that all future problems are avoided. 
Water damage in the property is usually caused by storms, plumbing leaks, or floods. Immediately identifying the water damage will help you minimize the losses you have suffered.
Fire and Smoke Damage Restoration in Southern Houston 
Fire and the smoke damage resulting from them can cause emotional distress and a number of problems. Once the fire subsides, we help you oversee the restoration process and get your home back into its original condition. The water damage left behind from the Southern Houston fire department can also cause additional damage. For this reason, it's important to hire us!  We're experts at all sorts of damage restoration. 
Mold Removal in Southern Houston 
Southern Houston does have problems with heavy rains, which is why the inclement weather can lead to mold growth across confined spaces. We provide immediate mold removal, focused on a complete solution.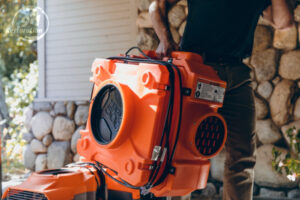 Disaster Restoration in Southern Houston 
While Southern Houston is safe from most disasters, we understand that the region still hosts hurricanes and storms that can damage walls, roofs, and other structures within a residential property. Keeping the immediate nature of the damage in mind, we provide disaster restoration for both residential and commercial clients. 
Sanitization Services 
Sanitization services are a necessity that we cannot ignore in the current COVID-19 era. Our IICRC-certified technicians are present to help you through the conundrum and will make sure that your home/office is regularly sanitized. 
Sewage Backup Cleanup 
Sewage backups are messy and require a thorough cleaning job. We look over the intricacies of the process. We'll clear the mess and also solve the root cause behind it. Besides this, we also disinfect the place for future use. 
Our services are available for both residential and commercial clients as well. Regardless of the kind of property damage you have suffered, you can head over to 911 Restoration of Southern Houston to find a proper fix to your problem.