Service Areas
911 Restoration is dedicated to providing comprehensive water damage restoration services not only within Houston but also in the neighboring regions of Southern Houston. We understand the individuality of each situation and are committed to ensuring that all areas affected by water damage receive thorough evaluation and restoration, bringing them back to their original condition. Our team employs state-of-the-art equipment and advanced techniques to extract standing water, facilitate the drying process in affected spaces, and repair any damage caused by water.
Water Damage Restoration Services Available
Our restoration services encompass:
Dealing with Floods or Water Damage? Call Us Now 📞(281) 305-6903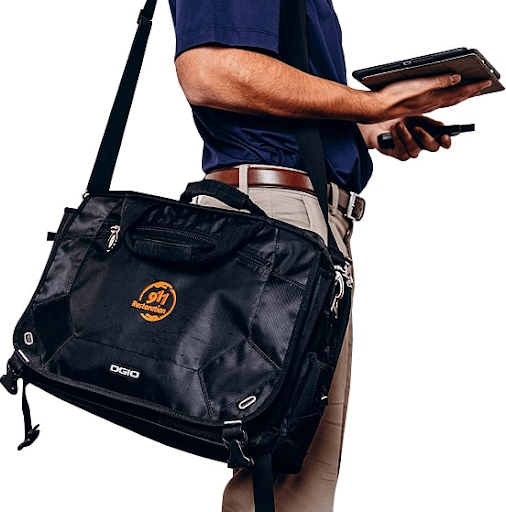 Round-the-Clock Emergency Water Damage Restoration
Whether it's flooding, mold growth, fire damage, or water-related issues affecting your property in Southern Houston, day or night, unexpectedly, we are equipped to deliver immediate emergency water damage restoration services. Our commitment extends 24/7, every day of the year, ensuring swift attention to your property to mitigate further damage and prevent mold proliferation.
Prompt Response to Any Scale of Water Damage Emergency
With strategically located branches, 911 Restoration of Southern Houston is prepared to respond promptly to emergencies of all sizes. When water damage strikes your property, our rapid emergency response is designed to prevent additional harm and inhibit the growth of mold.
Certified Restoration Specialists
As experts in water damage restoration, we possess the necessary expertise, experience, and advanced training to expedite the drying process for your property. Following scientific drying principles, we ensure your property achieves complete dryness, backed by validation and documentation. Explore our water damage training and certifications to understand our capabilities.
Our Restoration Approach for a Fresh Start
Water damage can arise from various sources, and each case requires a customized restoration strategy. However, the general process of addressing water damage follows a consistent set of steps to ensure a thorough resolution.
Initial Emergency Contact
The journey to restoration begins with your call. Our knowledgeable and friendly staff will guide you through the initial communication, gathering information about your situation and the necessary resources for a Fresh Start.
Preliminary Damage Inspection and Assessmen
We meticulously assess the water damage affecting your property, determining the extent of the damage and the areas involved. This crucial step informs the creation of an effective action plan, leading to successful restoration.
Water Extraction/Cleanup and Removal
Using powerful pumps and vacuums, we remove hundreds or thousands of gallons of water during the extraction process. Our swift intervention minimizes further damage and reduces the risk of mold growth.
Drying and Dehumidification
Once the majority of water is extracted, specialized equipment targets areas of hidden moisture. Employing non-intrusive, scientific drying methods, our experts use air movers and dehumidifiers to eliminate residual water and moisture.
Sanitization and Cleaning
We thoroughly clean, repair, and disinfect all affected structures and items. Employing various techniques, we restore contents to their original state. Industrial air scrubbers and fogging equipment tackle odor removal.
Initiating a Fresh Start with Empathetic Restoration
While specific approaches may vary based on circumstances, these steps provide a roadmap for typical water damage emergencies, ensuring a systematic and effective response that restores the affected area to its pre-damage state. The ultimate goal remains consistent: restoring and safeguarding your property to provide a Fresh Start.
Feedback from Our Google Customers
Customer reviews on Google reflect the exceptional service we deliver. At 911 Restoration of Southern Houston, numerous positive reviews from satisfied customers mirror the dedication and diligence our team exhibits in providing top-tier water damage restoration services. These reviews directly demonstrate our commitment to excellence and the dedicated effort we invest in every water damage scenario.
Effective Communication During Critical Times
911 Restoration of Southern Houston is renowned for its exceptional communication skills, a crucial aspect of water damage restoration. Understanding the pivotal role communication plays in ensuring a seamless and stress-free experience, our team keeps clients informed throughout the journey, from the initial emergency call to the final stages of repair and restoration. Our IICRC-certified technicians are available 24/7, addressing questions and concerns, providing consistent updates and reassurance. Through clear and transparent communication, clients can trust in our dedication to their satisfaction and optimal outcomes for their water damage situations.
Your Trusted Partner for Water Damage Restoration in Southern Houston
Count on 911 Restoration of Southern Houston to comprehend your water-related emergencies and respond promptly with expert professionals and cutting-edge equipment. We understand the upheaval that water damage can cause for homeowners. Contact us at (281) 305-6903, and we'll be ready to answer your inquiries. Trust 911 Restoration of Southern Houston to restore your property to its pre-damaged state, erasing all signs of the incident. Embark on your water damage restoration journey today by reaching out to us!
Locally Owned and Operated Franchise
911 Restoration of Southern Houston takes pride in being a locally owned and operated restoration franchise, supported by a nationwide network of locations. Our commitment extends to serving our local communities.